ERPNext implementation at ElasticRun
August 1, 2020
ElasticRun is a logistics start up that implemented ERPNext early in it's journey and continues to reap it's benefits.
ElasticRun
is a new age logistics start up that is looking to revolutionize the logistics and transportation domains. They have a strong presence pan India and are rapidly growing. ElasticRun operates with three business lines under one Indian legal entity of NTEX Transportation Services Private Limited
eCommerce
Transportation
Distribution
The above domains are relatively new to any ERP and hence an open source ERP like ERPNext was the best option available when they chose to implement an ERP in early 2018. Open eTechnologies was chosen to work with their team of technocrats and business experts to ensure a successful implementation. The below modules have been implemented successfully at ElasticRun
Accounts
Inventory
Human Resources
In addition to the functional complexity of the above modules & domains, various technical challenges in this project lie in the scale of data for API integrations and reporting. They usually deal with 1,50,000 invoices or more in a month from various 3rd party application sources. This scale of data typically needs some performance tuning.
Open e-technologies was able to deliver on the challenges faced and a testimony to our services from the ElasticRun team is below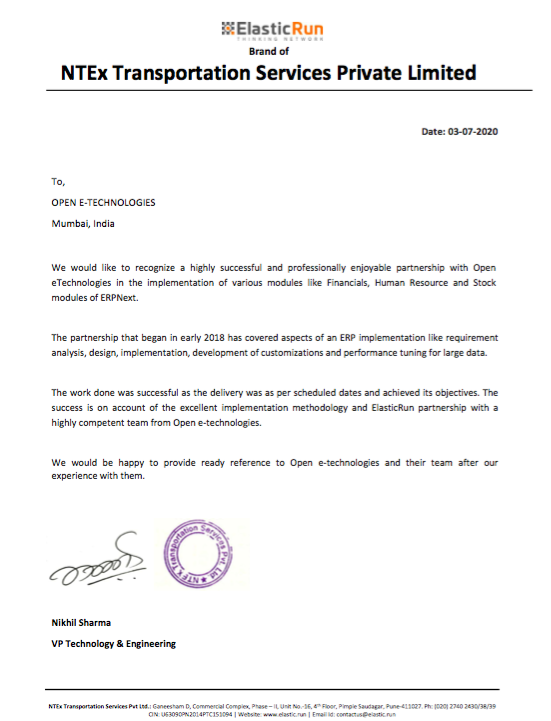 ElasticRun's integrated platform was also featured on
Microsoft Inspire
. This uses ERPNext as a backend for financial transactions.
---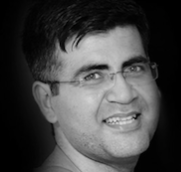 Pawan is the Principal Solution Consultant at Open eTechnologies. He helps enterprises implement various ERP solutions based on their business processes.